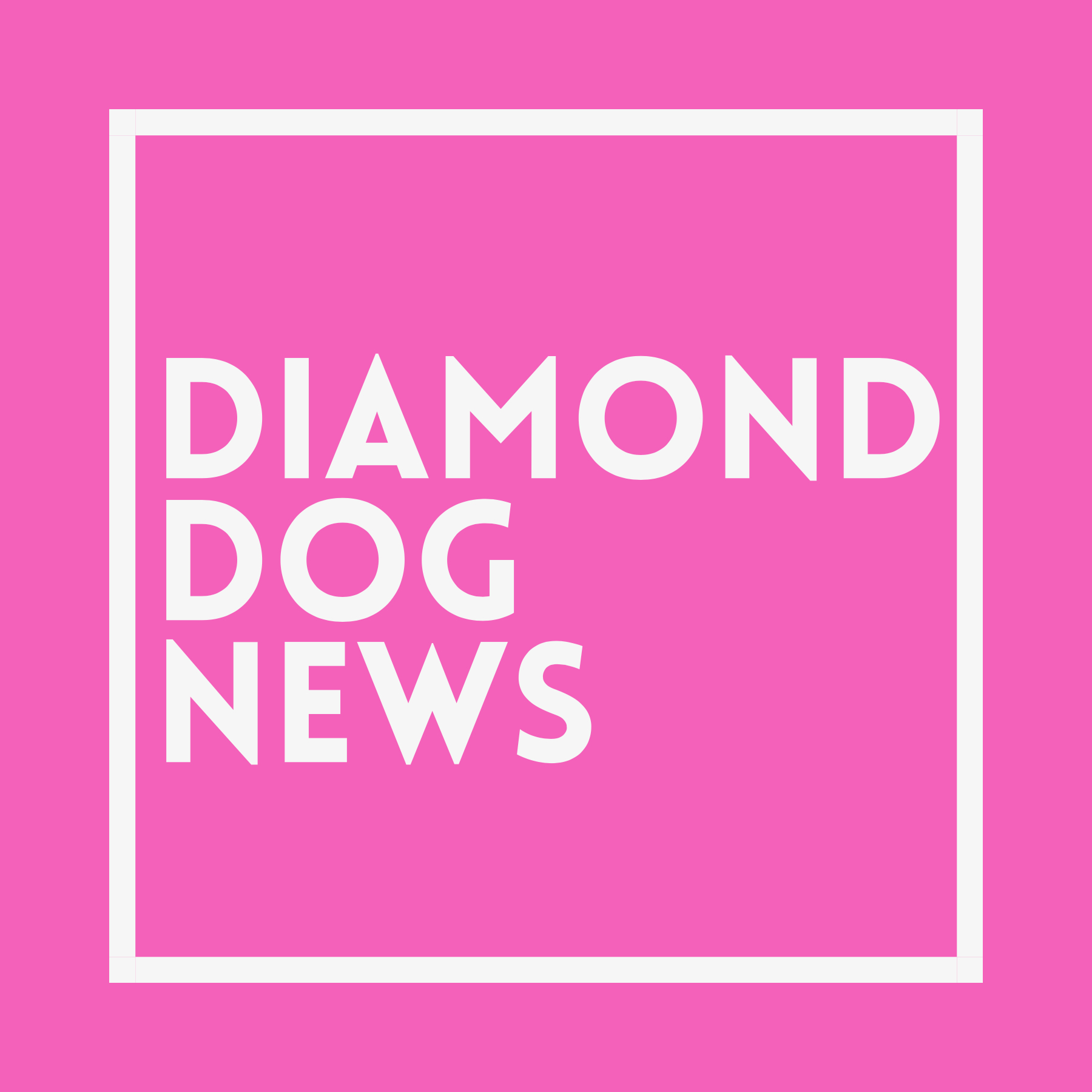 Diamond Dog News

**********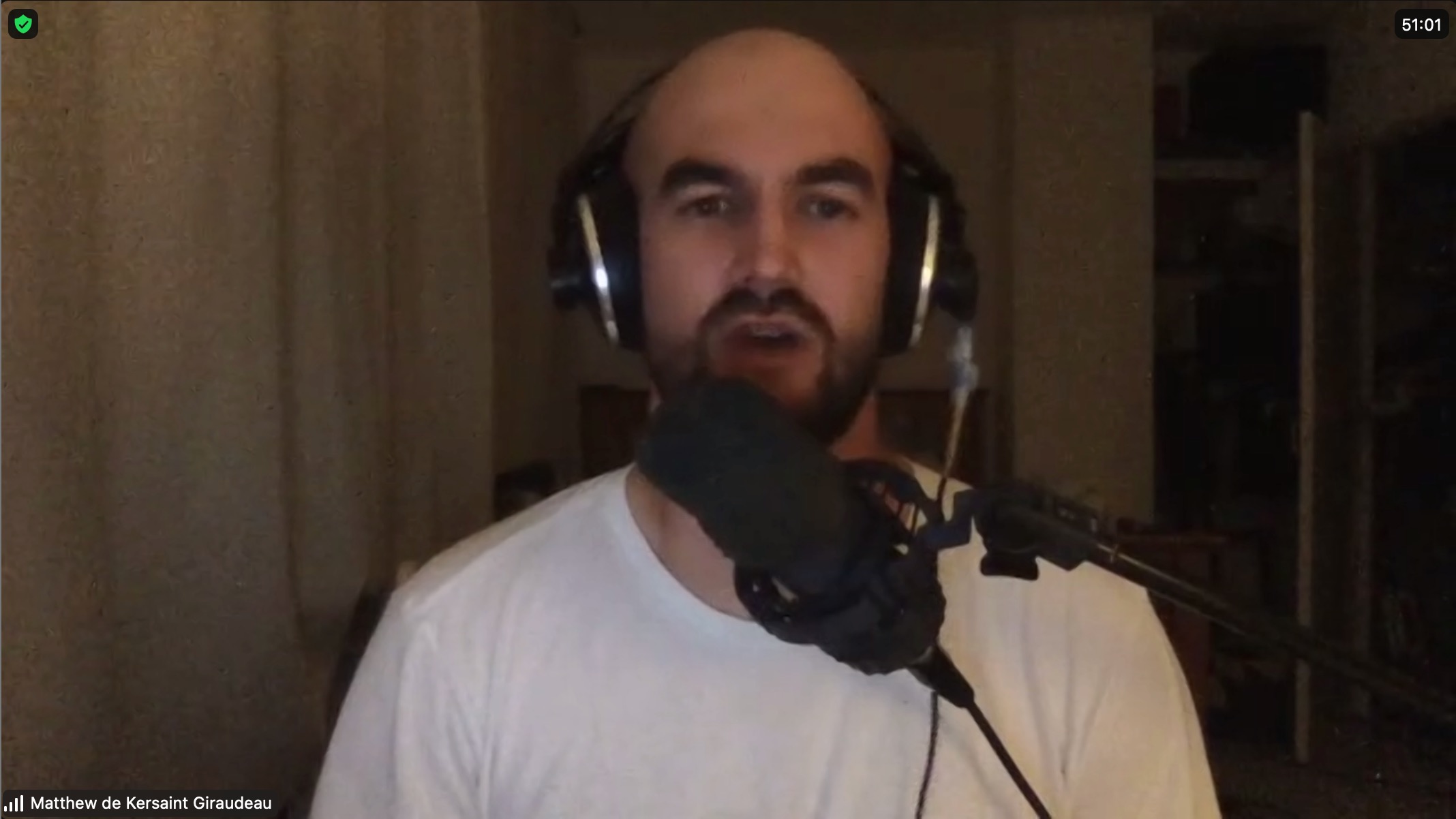 23-09-22

It was a delight to host Matthew de Kersaint Girardeau as part of our Dig for Fire workshop last night.

Matt's ability to be at once humorous, authentic, intimate, and poetic, openly exploring his identity as an artist and father, was an absolute pleasure to experience.

Sequences of the performance, associations of image, and whispered voice, are still unfolding in meaning as I go about my business today.

Thank you to all who attended, for the brilliant contributions, questions, and feedback.

Dig for Fire will be back in November.

All welcome.



14-07-2022

What a fantastic Dig for Fire workshop last night!

We had stunning readings from #samuelhasler and a brilliant presentation from @garbage_kollector Nicholas McArthur

Having followed Sam's work, writing, and performances for many years, it was a delight and a surprise to see new developments in his practice.

The photo from the workshop shows Sam mid performance, using a courgette as a telephone prop. The courgette was thrown on the barbecue later.

Good to know it's definitely delivered value for money.

Nicolas' ideas around musical theatre, psychodrama, amateur dramatics, and twisting the tropes of genres into something uniquely weird and awkward was music to my ears.

I am very much looking forward to welcoming Nicholas back and seeing how the work develops ✌🏻

All of this collaborative discussion was generously supported by peer critique and knowledge sharing.

We were also lucky to have Preeti Rai of @empowher_english join us.
Preeti is a communications consultant and expert presentations coach who offered impeccable feedback and insight for both artists.

The rich interplay of disciplines, training, and backgrounds is what is always envisioned Dog for Fire to be about.


**********

Dig for Fire is back on Thursday the 14th of July BST.



**********


We have our first Dig for Fire event, Thursday 2nd of June 2022. 19.30-20-30 UK time.

Dig for Fire is a free monthly online workshop, for artists/arts workers to present publicly.
It's designed as a safe space, in which participants can contually practice and develop their skills.
The workshop is supportive and open for all to take part.




**********


I've been reflecting on the second series of workshops I ran for g39, working with artists from the Jerwood UNITe cohort.

The intensity of the workshops was overwhelming at times, hammering home some home truths.

Firstly, how terrifying, and difficult public speaking can be for some artists; the nerves, the avoidance, turning down opportunities to speak, the expectations related to 'performing' the role of the artist for an audience or institution.

We took apart traditional concepts of the artist talk, reconsidering the format, letting go of pre-conceived notions, and redefining our expectations.

We discussed habitual oversharing leading to anxiety or regret, and experimented with balance and control in relation to the fearless authenticity of the content we share.

Artists carry a heavy magic, and that should be respected.

The afterlife of these presentations has stayed with me all week.



**********


I was very happy to run my first set of Public Speaking for Artists workshops in conjunction with g39 artist-run gallery in Cardiff, Wales.

This workshop covered everything from 'mindset and managing nerves', to training the skillsets of pace and pause, improvisation, and shaping content.

Through the workshops artists were also coached in defining distinctive and powerful approaches to presenting themselves publicly.

The participant artists spoke movingly about creating a 'space of feeling' and 'electrical communication', in which both the artist and audience is 'held in an intimate space' that is the opposite of 'pre-prepared vulnerability'.

It was a joy and privilege to work with this cohort of resident artists, and to hear their respective presentations and performances.