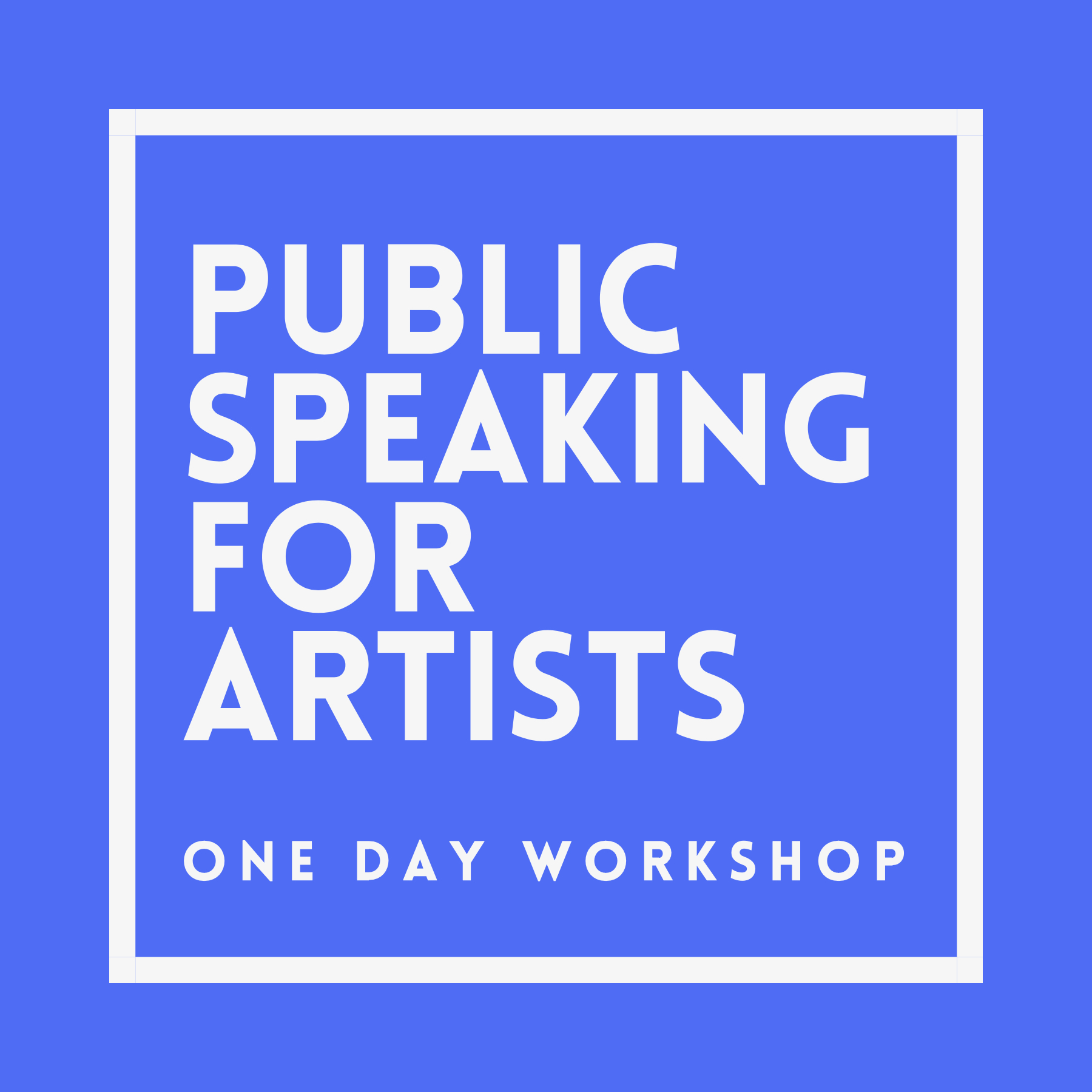 What will you take away from this workshop?


A public speaking toolkit that can be applied immediately.
Extensive applied skills practice in public speaking.
Increased confidence and control when speaking publicly.
Professional coaching and support in speaking fearlessly and authentically.
Expert training in presentation skills and performance for voice.
Who would benefit from this workshop?

This one day workshop is designed specifically for:


Artists/arts workers who deliver artist talks/performance lectures as part of their professional practice.
Artists who utilise voice and speech in live art/spoken word/ performative readings.
What should you expect?
The workshop is a safe space, in which we guide participants through training that is personalised, practical, and supportive.

The workshop offers a usable public speaking toolkit and presentation techniques participants can directly apply through Skills Practice Sessions.

These Skills Practice Sessions are generously supported through knowledge sharing and peer feedback.
What happens during the day?

The workshop is divided into two parts.

The morning focuses on understanding public speaking as a science of components.

Participants analyse specific public speaking criteria, gaining knowledge of a usable toolkit that is then applied through Skills Practice Sessions.

The afternoon session leans into public speaking as an art form. We explore your artistic identity and values, bridging how you feel about your practice, with how you speak about your practice publicly.
---
Contact: cian@diamonddogcoaching.com